The Financial Aid Shopping Sheet is a consumer tool that institutions use to notify students about their financial aid package. For more information on what the shopping sheet is you can reference the U.S. Department of Education website.
All incoming students, effective with the fall 2013 semester, have access to view their Shopping Sheet in Cardinal Station.
Log into your student center in Cardinal Station. Under the Finances Section click on View Financial Aid.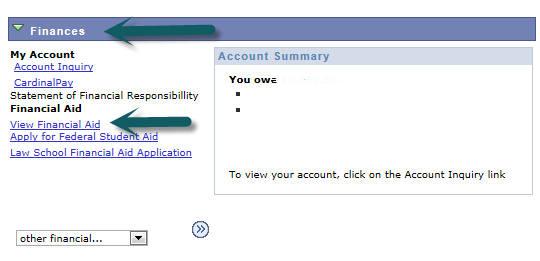 Click on the aid year in which you entered the university.
Then click on the Shopping Sheet Link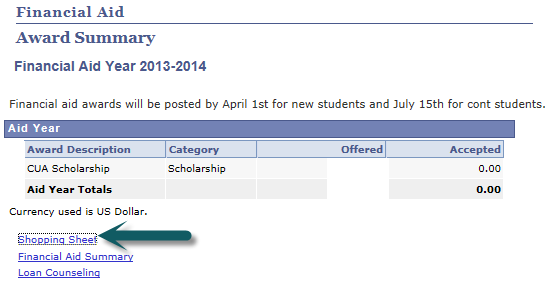 If you need any assistance reading or understanding your shopping sheet please contact the Office of Student Financial Assistance:
Phone: 202-319-5307
Toll Free: 888-635-7788
Email: cua-finaid@cua.edu